Slide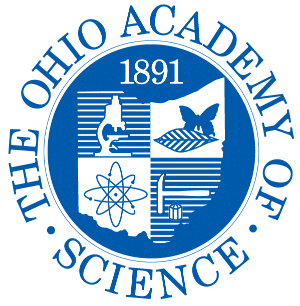 Welcome to District 1 – Upper Miami Valley District Science Day
The Upper Miami Valley (UMV) District Science Day is for students in grades 5-12 in Champaign, Darke, Miami and Shelby counties. The UMV District (District No. 1) which was established in May 2015 is affiliated with the Ohio Academy of Science. This year we anticipate that approximately 150 projects representing 22 public and private schools will be evaluated by qualified volunteer judges, each knowledgeable in their respective fields.
Date: March 9, 2024
Time: 8:00 AM – 1:30 PM
Host: Edison State Community College
Location: North Hall, 1973 Edison Drive, Piqua, OH 45356
Account Creation link: Opens September 5th 2023, Closes December 15th 2023
Project Submissions Open: February 1, 2024
Project Submissions Close: February 26th 2024
Contacts: Dr Martin English info@ohioumvsd.com
790 E. Shoop Rd. Tipp City, OH 45371
Website: https://ohioumvsd.com
Important Registration Information

Important Event Information for Students

Edison State Community College is proud to host the Upper Miami Valley District Science Day. To make this event a positive learning experience, please read the following information and suggestions.
Participants must be accompanied by an adult. Edison State Community College and the Junior Ohio Academy of Science are not responsible for your child.
Doors open at 7:30 AM for set-up. Judging starts at 9:00 AM, the public will be allowed in close to 11:30 a.m. and the Award Ceremony will begin at 12:30 PM. Program expected to end at 1:30 PM.
The names of participants and the table number of their display space will be found on student name badges and in the printed programs. Escorts will be available to help participants find their spaces. DO NOT CHANGE YOUR SPACE.
A Continental Breakfast will be provided at no cost to judges and students exhibiting projects, between 8:00 – 9:00 AM. Lunch will be provided for judges and students. Numerous restaurants available within 1/2 mile of the campus for parents & guests.
Use the links below to ensure you have all of the needed information for registering for your District Science Day!
About the District and State Science Day Programs
2023 ISEF Topic Categories-Subcategories
September 5, 2023: ProjectBoard Account Creation Opens
December 15, 2023: ProjectBoard Account Creation Closes
February 26, 2024: District Science Day Submissions Close
March 5, 2024: State Science Day Submission Opens (For students who receive a Superior at a District Fair)
March 28, 2024: State Science Day Submission Closes
To begin a project or to prepare to submit a project for the 2024 District Science Day:
The student must create an account and "start a project" in ProjectBoard.
‣ Complete the necessary required "tiles/sections" in their project template (ISEF forms, abstract and final report; quad chart and up to 15 minute video needed for District 18 fair ONLY)
‣ Make sure that none of the "tiles" are in "Ready for Review" mode. They can be "completed" or in "draft" mode
‣ Make sure ISEF forms, final report and abstract are uploaded in the tile section, not in the comments section
‣ Check student profile information for completeness
‣ Submit the project
District Science Day Schedule - Tentative
7:30 a.m. – 8:30 a.m. Student Check-in / Set up posters / Continental Breakfast 
7:30 a.m. – 8:30 a.m. Judges Check-in / Continental Breakfast (available to 9:30)
8:30 a.m. – 9:00 a.m. Judges Orientation (Lecture Hall)
9:00 a.m. – 11:30 a.m. Judging of Projects (students in place at 8:45)
11:30 a.m. – 12:30 p.m. Public Viewing of Posters
11:30 a.m. – 12:30 p.m. Judges / Students Lunch
12:30 p.m. – 1:30 p.m. Awards Ceremony (Gymnasium)
Location of District 1 - Upper Miami Valley is Edison State Community College
PICTURES FROM PREVIOUS SCIENCE DAYS