Our members are teachers, students, professionals, parents, and anyone that supports STEM Education in Ohio!
The Ohio Academy of Science is a membership based, volunteer-driven, not-for-profit organization. Over 5,000 students participate in Academy programming each year.
Halle A. Miller, Project Manager, Partners Environmental Consulting
Ms. Miller received a degree in engineering management and environmental science from Miami University in 2017 and has worked in the environmental consulting field since. She currently serves as a Project Manager at Partners Environmental Consulting, Inc. in the Cleveland, Ohio area. Her work centers on environmental due diligence including environmental site assessments, remediation, and compliance. Halle's goal is to bring value to the redevelopment and revitalization efforts for our neighborhoods through consistent and high-quality environmental services. She has a personal interest in developing and implementing effective solutions for her clients, which include public, private, and non-profit partners.


Halle first interacted with OAS through State Science Day in middle school. This interaction is a major reason she pursued a career in STEM and continues to participate in OAS and AAAS events through high school. Even beyond science, OAS offers students a place to learn presentation skills and interact with peers beyond the classroom. Having that community, including involved adult members willing to dedicate their time was unmatched coming from a tiny rural school district.


As an OAS member, and especially in recent years as a Board member, Halle sees all the hard work that goes into making OAS events and outreach possible.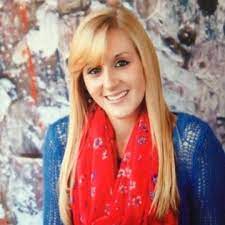 Our traditional memberships that are available for individual scientists, teachers, retired scientists, and students.
Benefits of an Individual Membership:
Discount ticket to COSI

Submitting manuscripts to The Ohio Journal of Science with no page charge

Access to the Academy's online network

Reduced price on OAS merchandise
This level of membership that allows Universities, Colleges, and Businesses to join as an Institution. All students, faculty, or employees from Institutional Members are able to join the Academy at no cost in addition to the Institution receiving additional benefits. Click here to download the Institutional Member form.
Benefits of an Institutional Membership:
No page charges to publish in The Ohio Journal of Science

Advertising on our Sponsors and Institutional Members' page (logos for Institutional Members)

Opportunity to engage with pre-college students throughout Ohio

Deeply discounted ads in an OAS publications (OJS, AM program, SSD program)

Individuals (students, faculty, or employees) at those Institutions will receive a free membership to The Ohio Academy of Science.
THANK YOU TO OUR INSTITUTIONAL MEMBERS