Schools and Teachers who stimulate student originated, inquiry based science education, and technological design and extend STEM education beyond traditional classroom activities are also recognized each year.
For Local Science Days, directors may download a certificate template. These certificates can be printed and used at schools, but ONLY for Superior rated projects using the Academy's criteria.
Judging criteria for the teacher and school award include:
Conduct a local science fair with 12 or more students and have two or more of these students participate in a 2023 District Science Day OR Have 6 or more students participate in a 2023 District Science Day when no local has been conducted

Students must participate in at least one more youth science opportunity beyond the classroom
The Ohio Academy of Science selected 48 Ohio schools and 615 teachers to receive The Governor's Thomas Edison Awards for Excellence in STEM Education and Student Research for their accomplishments during the 2022-2023 school year. Each school will receive a special Governor's Award certificate, and each teacher will receive a complementary membership to The Ohio Academy of Science. The Technology Division of the Ohio Development Services Agency funded the program.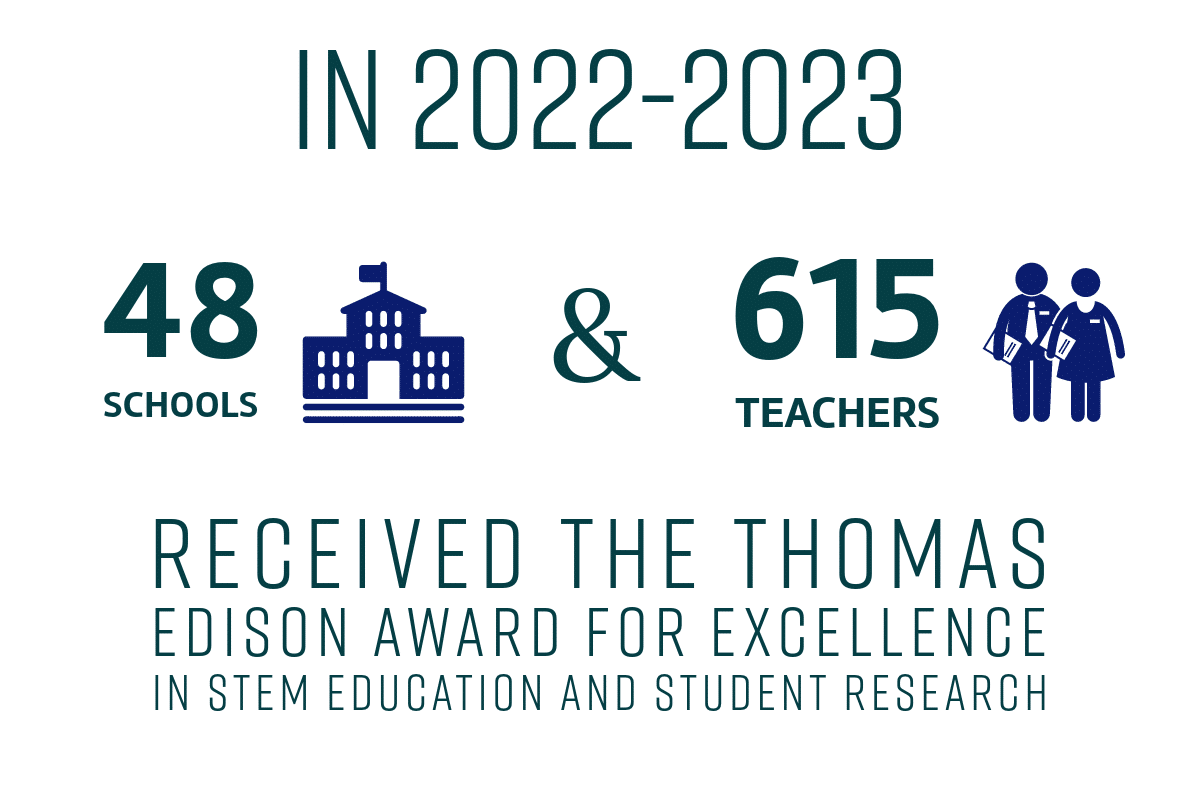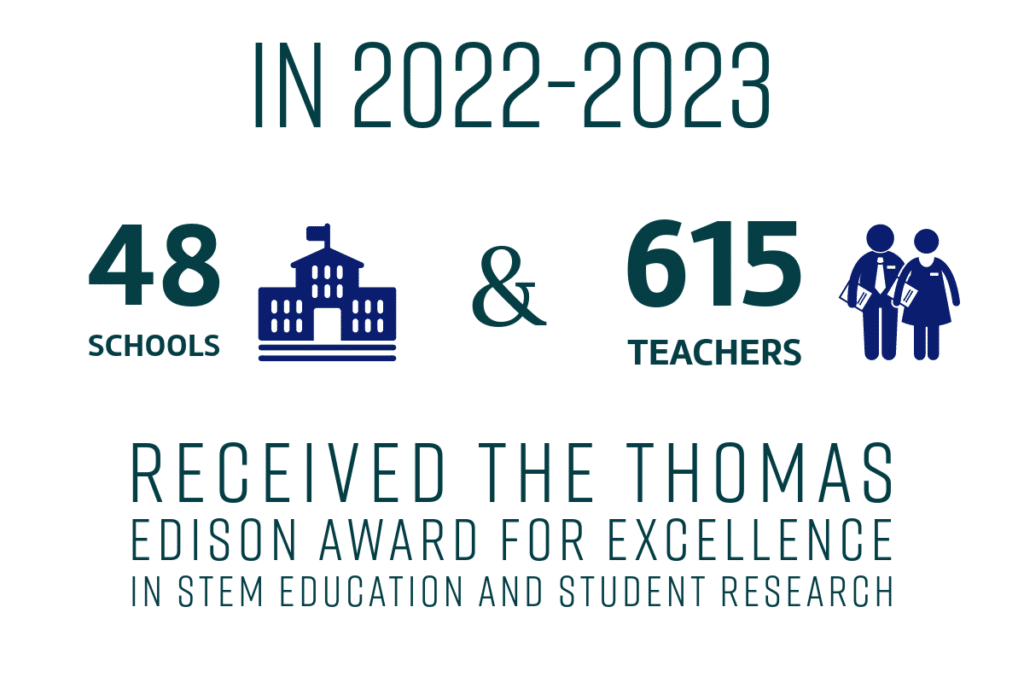 Call for School and Teacher Applications
Please review the the application guidelines carefully, as there have been some changes to the application structure and process including:
A 20 page limit on all applications

Submission deadline is July 20, 2024