Did you know there is going to be a total solar eclipse that will be visible in Ohio on Monday, April 8, 2024?
To celebrate this event, the Ohio Academy of Science is partnering with the Ohio Department of Education to raise awareness and educate students on solar eclipse.
Students have the opportunity to win an eclipse watch pack by completing a short form and uploading a video with an eclipse focus. Read below to learn more about the competition and the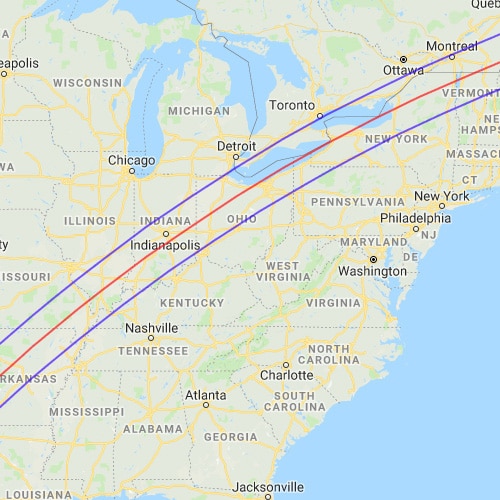 Path of total eclipse on April 8, 2024

DETAILS OF THE COMPETITION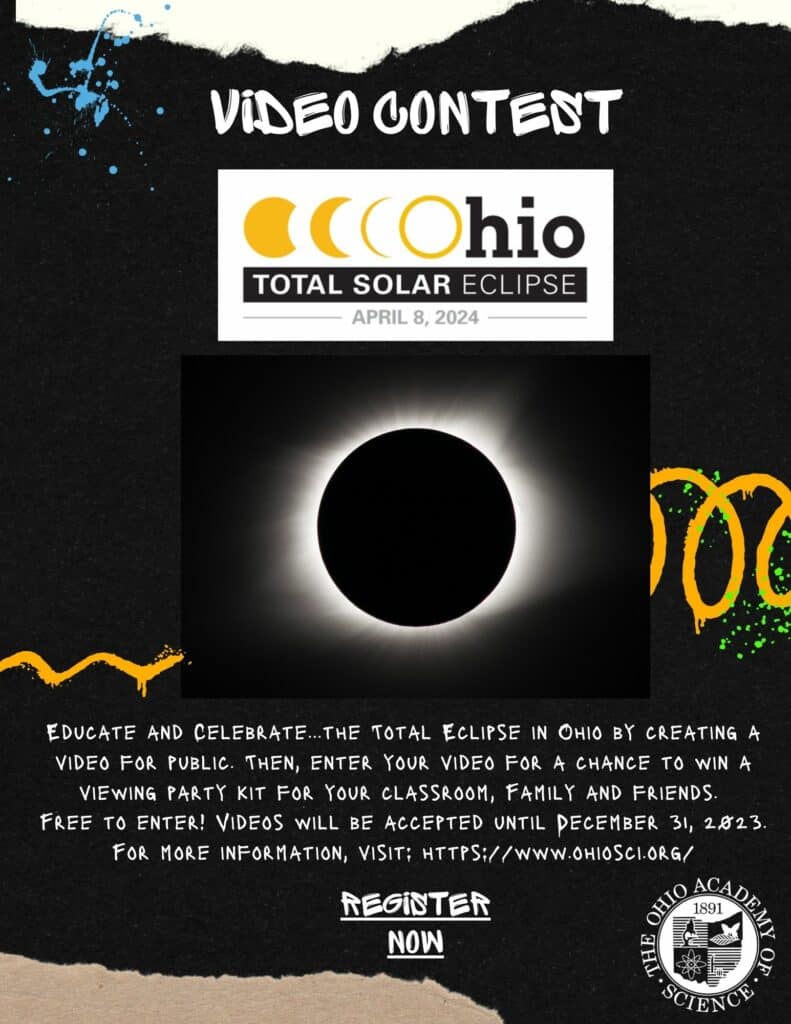 Complete a short form and upload a video that meets the requirements below to register for a chance to win an eclipse viewing party.
Free to enter
Brief application through Jotform by December 31, 2023 at 11:59pm
2 minute video limit
Grade appropriate—k-2, 3-5, 6-8, 9-12
Visually appealing
Scientifically accurate
Engaging
Video able to go onto YouTube
Example Video Topics
Eclipse Safety
How to view/prepare?
What interests you about eclipses?
How will animals be impacted?
What will scientists learn from this?
HOW TO SAFELY WATCH THE ECLIPSE

It is never safe to look directly at the sun's rays, even if the sun is partially obscured.

The only safe way to look directly at a partially eclipsed sun is through special-purpose solar filters, such as eclipse glasses or hand-held solar viewers.

Homemade filters or ordinary sunglasses, even very dark ones, are not safe for looking at the sun. They transmit thousands of times too much sunlight and could damage the eyes.

Watch the video at right to learn more about how to safely observe the 2024 eclipse!